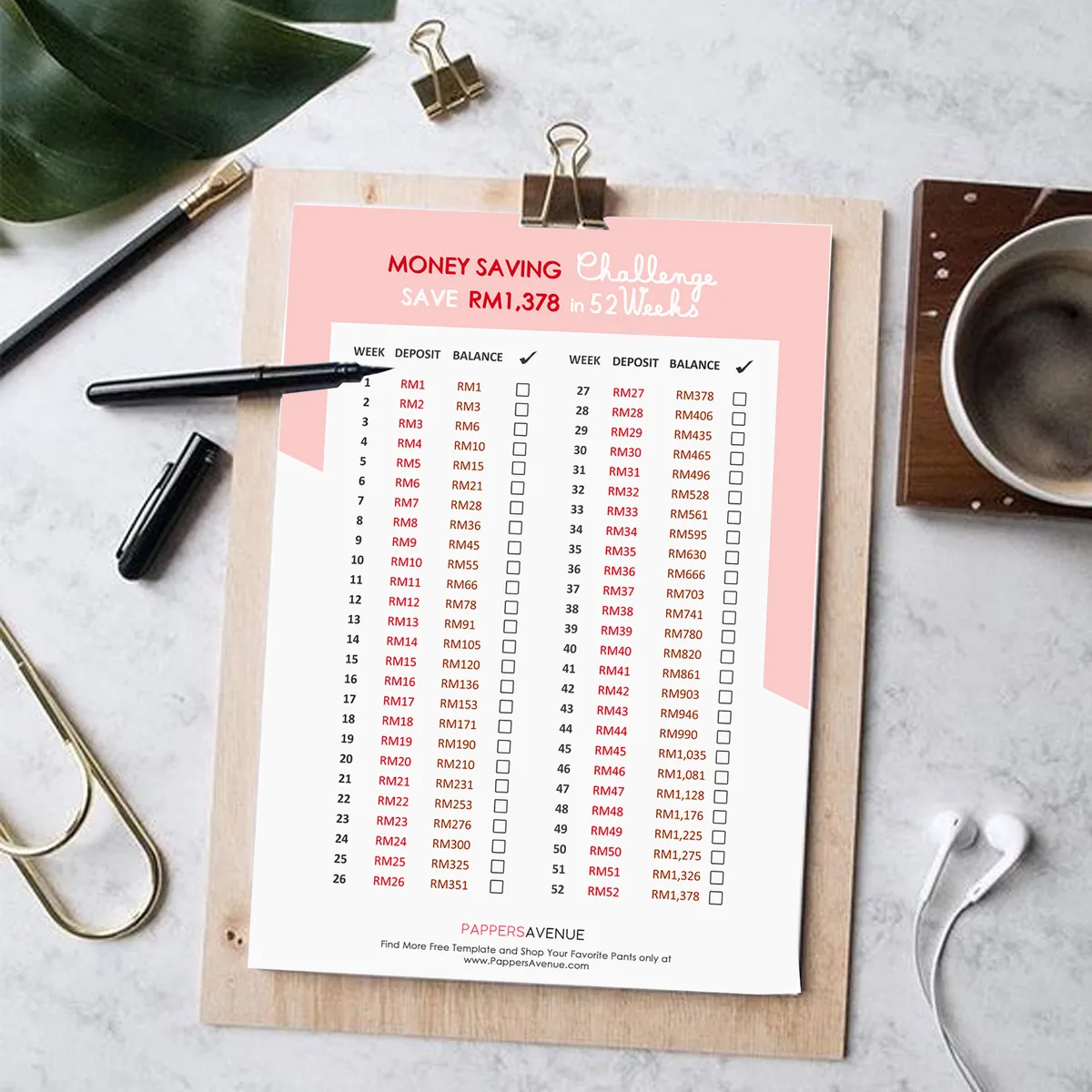 A week has passed , we believe everybody is still on their New Year's mood isn't it?
Yup, we at PAVE (Pappers Avenue) were pretty excited welcoming New Year, there's so many things to do. If you notice, we have started a new segment under tab WHAT'S NEW. And Starting this year we wish to connect more with #PAVELadies in so many ways and one of it is by starting our very own blog.
We would love to share our tools that helps #teamPAVE organized every single day, so we have decided to give out FREE Printable Template every week , hoping that we can inspire #PAVELadies to be more creative and more efficient this year. Do you like it? Well we hope you do!
Since we received quite a good response on last post, so this week we are sharing with you ladies, a 52 Weeks Money Saving Challenge Sheets that might help you to save throughout 2018.
You can Download below
Pappers Avenue - 52 Weeks Money Saving Challenge.jpg
And please Don't forget to tag us in instagram @pappersavenue / @thepappers and share with us your progress! We would love to hear about it.
Till then, don't forget to check out #ZaaraThePappers, we are having combo sale 2pcs for RM100 here (Normal Price RM138) and Don't Forget to insert code 'WELCOMETP' to receive RM10 discount!
If you like our Post, please subscribe, we promise we will update you weekly.